October is Cybersecurity Awareness Month and this year, it's all about See Yourself in Cyber, focusing on the "people" part of cybersecurity, providing information and resources to help educate individuals and organizations to make smart cyber decisions.
What better way to learn than with a fun activity book. Yep, cybersecurity awareness can be fun! But, what's NOT fun is if you fall prey to a cyberattack. So, use our resource to help you and your employees understand ways to keep cyber safe.
Click below to get started and enjoy while learning about cyber security awareness!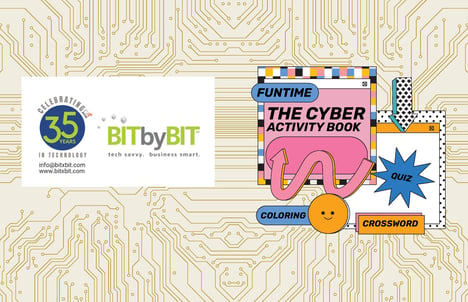 Have any other questions about how to protect your organization from cyber attacks? Contact us at info@bitxbit.com and we'll help you learn more about how you can further develop cybersecurity awareness in your organization.
---