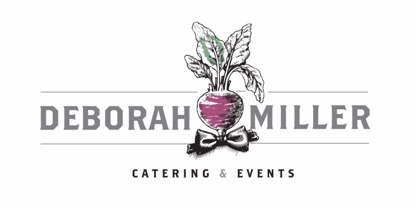 During these trying times, we are happy to share the good deeds that our Bit by Bit clients are doing to help others as we fight the coronavirus pandemic crisis.
Cater Because We Care
Donate to GoFundMe
New York City caterer known for creating fresh, delectable dishes using personal recipes, Deborah Miller Catering & Events may have had their traditional work come to a halt, but that hasn't stopped them from using their time and resources to help those fighting the coronavirus.
As one of the fortunate recipients of the Paycheck Protection Program loan, principals Deborah Miller and Lauren McGeough are conveying their gratitude in many ways. Not only have they continued to pay their employees, they have launched Cater Because We Care to donate discounted meals to hospitals and first responders fighting the COVID-19 crisis within New York City and the greater Tri-State area.
"We wanted to do something to help and give back to the community, understanding that they would have to shift gears completely to adjust to the current global climate. Food brings people together no matter what the circumstance, and we knew it was our responsibility to bring our resources together and help those on the front lines."
Thank you Deborah Miller's Catering & Events. We are proud to be part of your world. Please donate!
Catch their good work on NBC News
https://www.nbcnews.com/nightly-news-netcast/video/nightly-news-full-broadcast-april-16th-82185285851
Read more about Cater Because We Care
https://www.openpr.com/news/2009000/nyc-catering-company-feeds-front-lines-during-covid-19-crisis