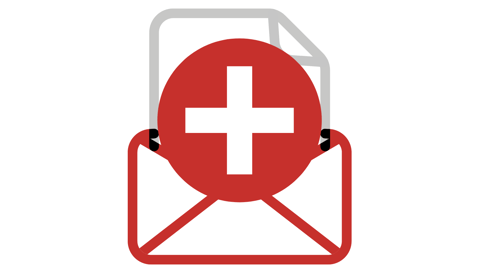 ---
In this guest blog from our fax partner Advantage Technologies, they outline some of the challenges healthcare organizations have experienced with the rapid turnaround in processing the vast number of COVID-19 tests. Just how does OpenText RightFax take the pain out of the process and facilitate a new level of efficiency?
Small organizations don't have the same tools and resources as large organizations. Manual and inefficient fax processes are creating bottlenecks and issues with accurately delivering protected patient information.
COVID-19 presents unique issues as the demand for rapid turnaround of completed tests increases. It is critical that healthcare organizations look to find solutions that will allow them to integrate with a variety of health systems, creating a vital bridge between paper and digital processes.
For thousands of healthcare customers, that bridge is OpenText RightFax, a market-leading solution that simplifies critical, HIPAA compliant communications between all parties, even organizations not on the same systems.
What is OpenText RightFax?
RightFax allows healthcare organizations to send and receive faxes electronically, eliminating the need for standalone fax machines and inefficient handling of paper faxes.
Users can send faxes directly from their desktop computer or EMR, where they can also then immediately receive confirmation reports. Faxes are delivered electronically into a variety of destinations including email inboxes, software integrations, and network folders.
RightFax also provides a full audit trail to help ensure you maintain compliance with HIPAA and privacy security policies. Healthcare staff can confidentially send and receive faxes containing PHI including claims information, lab reports, and admittance records by leveraging certified and encrypted delivery.
How It Can Help
Turning faxes into part of an electronic workflow easily eliminates manual data entry errors through automated data importation all while improving patient information security. RightFax can help to accelerate the speed of business-critical processes, allowing your team to spend more time focusing on their core responsibilities.
RightFax can also help to reduce the overall fax related expenses such as paper, toner, and redundant fax machines, in addition to providing substantial productivity and security enhancements.
Conclusion
It is critical for healthcare organizations to implement faster and more responsive document delivery processes to handle increased number of COVID-19 test results, as the pandemic continues to impact the world.
By integrating RightFax into your current document processing workflows and utilizing secure fax automation, your staff can work safely and efficiently to manage the growing volume of critical patient information – leading to higher quality care.
If your organization deals with or is now dealing with a high-volume of fax communications and you would like to improve productivity, reduce manual data entry errors, and increase document security, then RightFax is the solution for you.