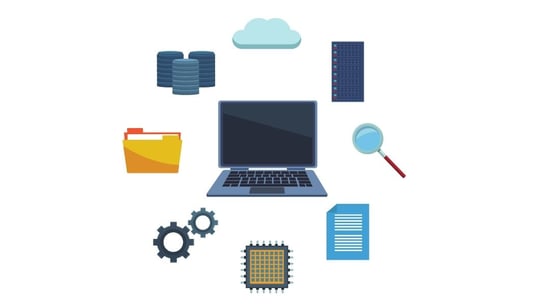 ---
What do you do with your IT assets when you work remotely and don't have the space down the hall at the office to store, track, and manage all of your technology and devices?
It's become an issue for many companies during the pandemic and into today as hybrid or remote work is becoming the norm. There's less physical real estate, but there's still hardware, software, and network assets, not to mention a whole host of devices that need to be acquired, inventoried, updated, deployed, and managed. Laptops and desktops need to be imaged and patched. Network and security vulnerabilities need to be vetted. There's warranties, returns, and even addressing compliance issues around retiring devices. Managing these device logistics and tracking endpoints when they are not all in one place can be challenging.
As an MSP, Bit by Bit can step in with a comprehensive plan that will handle your IT asset portfolio, whether it's on premise, in a remote setting, or mobile. We can implement requisition, procurement, deployment, maintenance, and retirement. We offer our clients the secure space where we will store, tag, manage, stock take, report and track assets and inventory throughout all stages of a device's lifecycle.
Need new laptops? Replacements? Software updated? Time to securely dispose of your network assets and sensitive data that comes with it? We also make it easy with an asset tracking and management ticket portal that we use to share real-time availability and inventory with our clients. This allows us to help you in effectively utilizing or disposing of your technology as the needs of your business and employees change.
In providing you a one-stop shop for managing your assets we can help you keep your IT infrastructure running smoothly, reduce downtime due to malfunctioning, vulnerable, or outdated systems, and maximize the value your IT brings to your business, no matter where it exists.
Contact us as info@bitxbit.com to see how we can help you manage your most valuable IT assets.