As experienced application development specialists, it's our business to understand your business. And, our in-house project team will help you simplify and accelerate your business process in order to:
Streamline operations and efficiency
Increase profitability
Gain a competitive advantage
Be smart about who you utilize to improve your business. Whether you need a simple application to add onto your website, or you run your business on a custom solution, we have a few things you might want to consider before beginning this next big project.
Download this ebook to help you make better decisions while thinking about application development.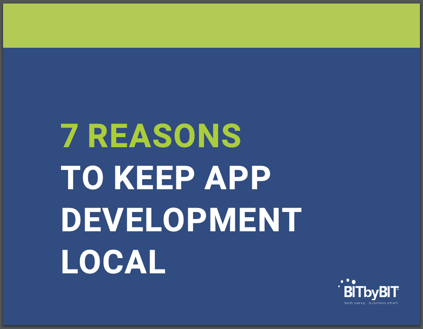 When you're ready to go local with application development, check out the solutions we offer at Bit by Bit.