At Bit by Bit, Vice President, Sales & Marketing Ivan Shore is known as an instinctive collaborator, a client and sales-focused success expert, and the one who always brings a rollicking dose of fun to his work, and well, life.
All of us have a story to tell about how Ivan connects with colleagues and customers alike. He's shown up as Buzz Lightyear at a 3bExam conference, hung out with the Geico Gecko at a staff appreciation Mets game, and been the mastermind behind merging fun with learning and business at many Bit by Bit customer appreciation events.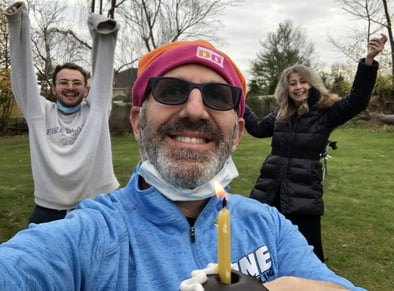 And, as part of UAlbany, he once held the record in the Guinness Book of World Records for the largest game of musical chairs.
In coming to Bit by Bit six years ago, Ivan brought 28 years of medical sales experience, with the last 13 at Cardinal Healthcare to "make a bigger impact in a smaller company." He reconnected with college friends Bruce Steinfeld and Rob Fischgrund when he wanted to move into the IT Managed Services industry, and joined Bit by Bit.
"What continues to impress me about Bit by Bit is the level of integrity, commitment, and dedication that everyone, from staff to leadership, has for their work. We're always looking to do the right thing for each other and especially for our clients."
He started with two business cards: VP of Sales & Marketing and VP of Client Success, two roles he continues to serve. They're a natural fit for his skills and ability as he bridges different departments within Bit by Bit from Sales to Marketing to Admin to IT Support. He's also highly vested in providing an incredible customer service experience for clients. He believes that it's important to go beyond just offering technology solutions and making their IT needs our priority, but to fully supporting each organization's mission and business goals.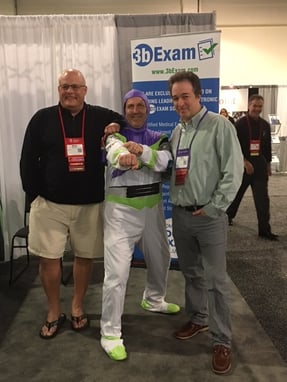 During the onset of COVID, Ivan was instrumental as part of the Bit by Bit team managing the drastically changing IT needs of our clients, in particular those in industries facing great challenges – restaurants, travel, catering, even hospitals and healthcare. Whether supporting remote worker and network systems set up, advocating for full levels of IT support during transition or helping facilitate the uptick of technology needs, he was always involved. When our healthcare clients struggled with the rapid disruption COVID brought, he worked to quickly help scale their IT solutions in order to meet the huge demand placed on their delivery of care.
"I'm here to align all our internal IT resources and solutions to make sure our clients are meeting their business objectives. Their success is our success."
Ivan may have a knack for humor, having come from a family where practical jokes were a part of everyday life and his father worked as a comedian at one point, but his passion is baseball. As in fanatic. He's a Mets fan, but loves any and all teams. He's among the first to show up at the game, glove in had to catch the batting practice balls, and the last to leave at the end of the final inning. He's been to 17 of the 30 baseball parks, Field of Dreams, Spring Training, and is part of several fantasy baseball leagues. He volunteers for New York Cares and every November he grows a beard for No Shave November to remind men to be more conscientious about their healthcare.
Ivan also has been an avid long-distance runner, participating in 18 marathons until an injury sidelined him a few years ago. Yet, he recently joined a 74-year-old friend (a juggling jogger, no surprise) in finishing the last four miles of a marathon – providing the moral support and inspiration for him to finish in the top three of his age group.
That's Ivan, always focusing on what others need, connecting , and figuring out how to make it happen.