In a year when Bit by Bit has been celebrating 35 years in the business of IT, we also are proud of the fact that many of our employees have been a part of our company, or known each other, for many many years.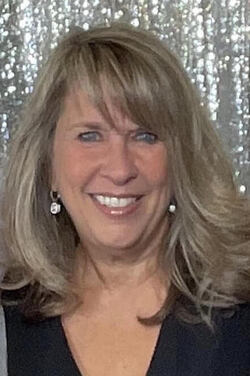 And, Client Success Manager Sheri Westfal is part of the inner, inner circle who have known each other since school, as in Junior High School. She, Bruce Steinfeld, and Robert Fischgrund have gone from seventh grade in Wantagh, NY to New York City where they work together as part of the team at Bit by Bit.
In between, Sheri was there for the first computer-generated football pool that Rob, Bruce, then Peter Korn, and Ivan Shore created in college, entered data into an early Bit by Bit database from Bruce's NYC apartment, and eventually came aboard to work in project management for the company.
Now, as a Client Success Manager, she maintains a close friendship with management at Bit by Bit while bringing her own set of professional skills to clients, staff, and technicians. She is often the face of the company and handles everything from monitoring Help Desk tickets and escalations to summarizing metrics, facilitating relationships and solving problems.
"I like to keep people happy. As part of the Bit by Bit team, I am a liaison between staff, the Help Desk, sales, and clients to make sure they get what they need from us and are satisfied with our services. It's my general nature to build relationships, rapport and trust."
When Sheri officially joined Bit by Bit in early 2020, she brought with her decades of marketing and sweepstakes management working at HBO, Ogilvy, and her own agency. She started part-time in project management in Application Development, helping launch the 3bExam and Mayo Clinic project. Then, when the COVID hit and the world shut down, she actually began expanding into a more client-facing role, eventually taking on her current full-time Client Success Manager position. She handles Bit by Bit clients ranging from large food and beverage companies to non-profits, design, and retail.
Ironically, in coming on board Sheri had to rapidly develop knowledge of the Managed Services and IT industry. She created her own cheat sheet of acronyms and quickly learned the language, challenges, and solutions. As technology changes, almost daily, and Bit by Bit continues to expand our offerings to meet the demands, Sheri is still adding new acronyms to keep up herself so that she always can provide her clients the best service and experience.