A native of Manhattan, Bit by Bit Senior Account Executive Chet Bloom decided during COVID that it was time to move himself and his family to Vermont. That to "choose the simple life over simply living" would be his motto going forward.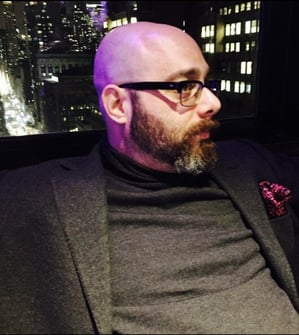 Now sitting on 84 acres of woodlands and mountains, Chet brings his friendly, laid-back style to his clients, always focusing on their IT needs above all else. He's easy-to-work with, responsive, transparent and an agile relationship-builder – simple tenants of both life and good customer service.
"I'm always available for my clients, 24/7. I want them to feel supported, advocated for, and comfortable. By keeping in communication with them I understand their needs and can find the right Bit by Bit IT solution for them."
Chet joined Bit by Bit in 2021, bringing years of IT sales experience with him, most recently from another managed services provider. He's become a key member of the team, jumping right into the collaborative environment that he sees fostering growth and individuality while working towards a mutual goal of combining customer service with experience to ensure client success.
"I think one of our greatest strengths is that there are so many lines of direct contact for clients to come to us. We respond quickly, we listen, respect them, and they benefit from so much hands-on service and communication."
When working with clients Chet takes a proactive approach, bringing potential issues to the forefront to avoid larger problems down the line. He's highly engaged, talking through their concerns while customizing the best solutions tailored just to them.
As COVID presented a whole slew of challenges for the workforce, Chet focused on helping his clients establish a well-designed plan for virtualizing employees as they shifted to working from home. By managing client's inventory of assets and aligning them with their IT environment, he determined how management and employees could utilize solutions to handle the virtualization without disruption.
Ultimately, it's all about family, dogs, and not sweating the small stuff for Chet. He's eased into life in the country, working from his home office with a spectacular view of mountains, ponds, and lush greenery. "Last week, I looked out the window and saw a black bear walking by and I thought, 'this is the life.'"