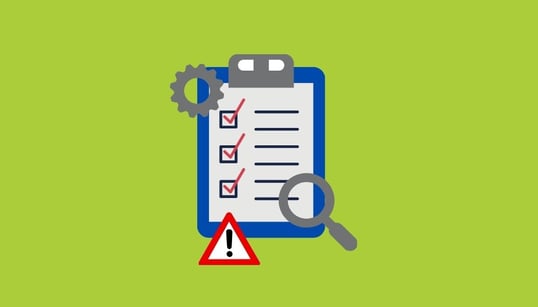 The cybersecurity world is constantly evolving due to an ever-growing number of threats. One way to stay proactive against cybercriminals is to conduct IT security audits on a routine basis.
As a Managed IT Service Provider (MSP) Bit by Bit can easily perform audits to identify any areas of weakness within your organization. These IT audits play an important role in helping you stay alert to any potential weaknesses before they are exploited by cybercriminals.
Here are five reasons why cybersecurity audits are a necessity in today's digital work environment.
1. Measure the Efficiency of Your Business
Understanding how to maximize efficiency for your company is essential in staying up with the competition. Outdated technology can make it impossible to operate at a high level while also exposing your business to additional security risks. An IT security audit is a great way to identify outdated technology that needs to be updated or replaced to ensure your business is functioning as efficiently as possible.
2. Identify IT Security Issues
Many times, it's difficult for a business to identify any potential security flaws before it's too late. Using an IT service provider to perform these cybersecurity audits can help you find any weaknesses within your system and allow you to develop a plan to take care of these problems. A proactive approach to cybersecurity will greatly reduce downtime and decrease the likelihood of your business suffering a cybersecurity incident.
3. Avoid Compliance Violations
Maintaining compliance in handling confidential data is a necessity in a wide range of industries. Failure to follow these guidelines can often lead to significant financial penalties while also damaging your reputation. An IT security audit provides a great opportunity to ensure your business is following the latest compliance guidelines to avoid any problems in the future.
Another reason to consider an IT security audit is that it helps to identify the flow of data in your business. These audits will determine how data is processed and stored within your IT infrastructure. An audit will also look for any potential security concerns that can lead to a data breach. Data management can play a key role in preventing data breaches and making sure only a few employees have access to this confidential information.
5. Enhance IT Security for Remote Employees
Many businesses are now allowing employees to work from home. Unfortunately, remote employees are often prime targets for cybercriminals. Performing an IT security audit is a great way to identify any potential security concerns for remote employees, such as outdated software, weak passwords, or unencrypted file sharing. Recognizing these concerns and taking care of these problems as soon as possible is critical due to the ever-growing number of remote employees.
A cyber attack can wreak havoc on your business operations and lead to hours of downtime. Staying proactive against these ever-changing threats is essential in today's workplace. Using an IT service provider to conduct cybersecurity audits on a regular basis is one of the best ways to stay a step ahead of these threats. These IT professionals will look for any signs of weaknesses while also providing your business with an action plan to further improve your operations and give you the best IT security available.
Isn't it time you get an IT security audit? We can help you be proactive and keep ahead of any cybersecurity threats that may jeopardize your business.