Sadly, as we weather the storm of COVID, the cyber scams are still coming fast and furious. Among the many we face every day, beware this recent one claiming to be from Amazon Security Services that looks legit. But, it's not. Do not click!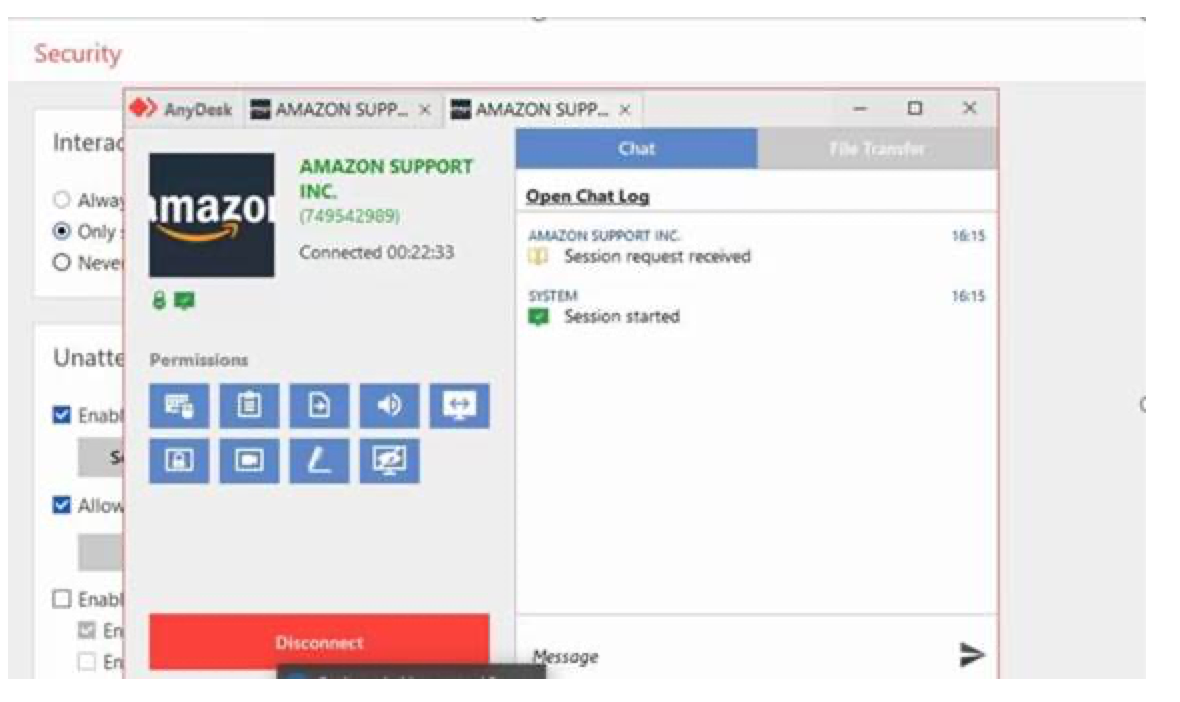 It's phishing -- when hackers try to scare you into clicking on a malicious link and providing personal or account information. If you click and fall prey, these hackers can create new user credentials, download malware onto your system, and then all hell breaks loose. Your data is exposed, compromised, and stolen.
In this recent Amazon scam, hackers claim that your accounts have been hacked and they need to "get on their computer" because the "the IP was public and that will allow someone to hack you."
Then they ask to connect to your computer, make you log into Amazon and they will purchase items from your account – right under your nose!
Learn more from the FTC about this scam here:
But it's from Amazon. Apple. Bank of America. Microsoft. It should be safe.
How would I ever know it's a dangerous fake?
Don't act. Just take ten seconds to look at it. You will find mistakes, flaws, and identifiable hints such as:
A sense of urgency -- they want you to "act now," click on a link, open an attachment
There are typos -- they have third-grade misspellings and poor grammar
It comes from an incorrect URL, suspicious domain, or sender email looks strange
There's a generic greeting, not personalized
The email is unsolicited
Images are blurry
The links don't look correct, or the wording is odd
And, if you click and get caught in the phishing net? Notify IT support and they'll work with you. If you're a SMB that is looking for a smart, experienced Managed Services Provider that can lock down your cybersecurity and offer cyber security awareness training for your staff to avoid these scams and other hacks, we're here to help.
You can reach us at info@bitxbit.com.