Our own Bit by Bit fax gurus Scott Leahy, Peter Korn and Bill Venezia led the charge at our recent fax webinar "Is it Time to Move Fax to the Cloud?" In case you missed it, you can catch up on all the details in our recap!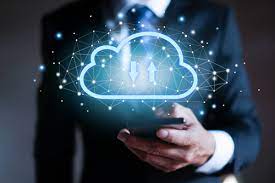 On your way to the cloud? Already there?
No matter where you are with your fax cloud journey, we recently hosted a mini-webinar showcase featuring new details on how to maximize your fax experiences.
In it, we covered the benefits and limitations of both conventional and on premise fax infrastructure and cloud platforms. If you are committed to moving to the cloud in 2023 or deciding if the decision to move is right for your organization, our informative 15-minute discussion will get you up to speed on the latest and greatest fax options.
Click the link below and learn!
BBB Mini-Webinar: Is it Time to Move Fax to the Cloud?
How to determine which fax option is best for you
How to maximize the fax option you choose
Primary differences between various fax platforms
Cost benefits of on premise alternatives
Hidden cost of aging fax servers
The various options for enterprise faxing
Contact us for more about your fax journey.