For Harry Tedjawardana, Senior Network Engineer, there are many things he likes about managing the Bit by Bit office in Indonesia. He gets to be close to his family and work remotely for us. And, his being 12 hours ahead of our headquarters in NYC gives him the advantage of catching potential IT issues and often resolving them before staff even wakes up a continent away.
Not-to-mention, Harry gives Bit by Bit a global presence that also guarantees that we truly have 24/7/365 coverage for our clients, no matter what time zone they're in.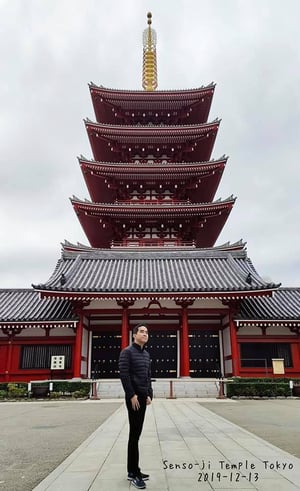 It's a win, win…well…win situation.
As with many of our tech staff, Harry first came to Bit by Bit in NYC in 2012, after being a client. He'd been impressed with how the company had managed their server and networking projects and navigated the challenges, on time, and with minimal disruption. Fast forward to today, Harry believes that his knowledge of Bit by Bit from both the client and internal perspective gives him a better understanding of what clients need and what services we as an IT Managed Services Provider can give them.
Harry balances his immediate family obligations with his Bit by Bit family, managing our five-person Indonesian Team. Their range of responsibilities coincide with the NYC tech support teams, but they primarily handle after-hour support tickets for firewall/servers upgrades and servers/workstation patching, among other things. If you're in urgent need for tech support at night or the early morning here, you more than likely will get a response from Harry in the 24/7 rotation. They also work to ensure that all backups are running smoothly.
Harry approaches his work with a focus on being responsive and accessible, reassuring clients they always have a designated person whom they can contact at any time. This builds a professional relationship of trust that gives our clients peace of mind, knowing that their IT is in good hands.
It's staff like Harry that have been with Bit by Bit for many years that make us the customer-focused IT Managed Services company we are today. We are grateful for our IT frontline workers and are always looking for new knowledge, new trainings, and new opportunities for them to grow and become even more skilled at their IT support and engineering so that each of our clients feels valued.
And, Harry? He's happy to be a key part of Bit by Bit, that is, when he's not traveling the world or playing a mean game of badminton.